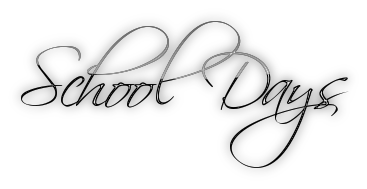 Before schools could be built, children would gather in someone's home and were taught how to read, write and count. Eventually the community would get together and build a school. This one room schoolhouse contained only the bare necessities: a chair for the teacher, desks made out of planks for the children, some blackboards at the front of the room and coat hooks at the back. Such one room schoolhouses would welcome children from grades 1 through 8, between the ages of 5 and 18, and all were taught by one teacher. Sometimes 100 students could be enrolled!
Teachers taught mainly 3 subjects, nicknamed the 3R's. These were: Reading, Writing and Arithmetic. Good penmanship was also very important, as it was the mark of an educated person. Students would spend hours practicing how to write. Students learned using readers. These books had 4 levels – each time you completed one, you would move up to the next one. Try out some pioneer curriculum with these 3R's printables!
Let your imagination run wild and create your own one room schoolhouse and get colorful with coloring page printables!