Christmas Arts & Crafts Auction COMINING SOON! Opens Friday, Nov.20th at NOON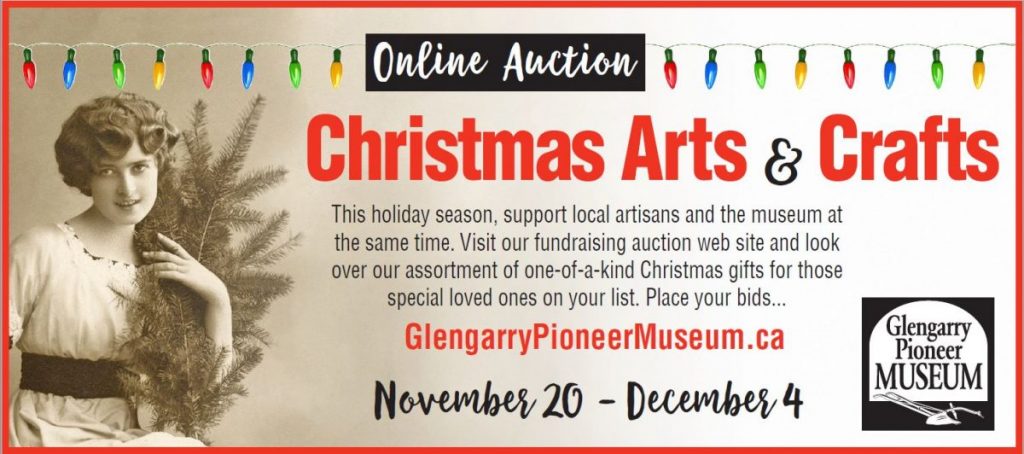 During this unusual year, the museum had a delayed opening in July. Only 2 out of the scheduled 10 events took place. We had a successful and modified Historical Driving Tour, as well as hosted the Glengarry Artists' Collective who mounted an art show called 'Covid Creativity'.
Unfortunately, the annual Harvest Fall Festival and 1812 Living History weekend are included in the cancellations. Let's hope for a busier schedule of events in 2021!