April 8, 2017 Cocktails at 5:30 pm, Dinner at 7:00 pm
Join us at the Glengarry Sports Palace for our celebration of Canada's 150th Birthday!  The evening will be filled with dinner, dancing, special speakers, live entertainment, and a silent auction.  Tickets to this fundraising event are $60 each or $450 for a table of 8.  Contact the museum for ticket purchasing.
Annual General Meeting
April 21, 2017
The Annual General Meeting is open to anyone interested in museum business. The evening will start with a pot luck dinner at 6:00, so bring your favourite dish. It's a great way to meet the Board and socialise with the growing museum community. The evening will feature a Guest speaker and a preview of the 2017 season at the museum.
Located at the DRA Hall in Dunvegan.
Opening Weekend
Spring is in the air and the museum is officially open for the 2017 season!  Come check out our new exhibits celebrating Canada's 150th Birthday and get the scoop on all of the events planned for the 2017 season.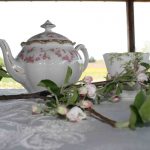 Confederation Talk and Victorian Tea
May 21, 2017 Talk at 2 pm, Tea at 3 pm
To help kick off our season in Canada's Sesquicentennial year, Mr. Dane Lanken will delight us with a talk on Confederation.  Following Mr. Lanken's talk, the museum will host a Victorian Tea.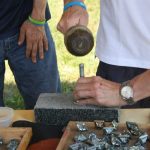 Smith-In: Blacksmith Festival
June 3, 2017
The museum grounds will be filled with the sounds of blacksmiths hard at work! There will be fun and interesting activities for the whole family! $10/non-members; $5/member; $25/non-member family
Historical Driving Tour
June 17, 2017
Don't miss this popular tour! Hop in your car with a group of friends and get ready to join the convoy of participants in exploring various historical sites throughout Glengarry and Prescott. A guest speaker will be at each location and lunch is provided. Pre-Registration is required. Call the museum or send us an e-mail to reserve your spot.  Registration deadline is June 12, 2017.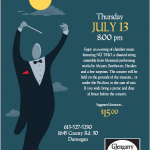 Music Under the Stars
July 13, 2017
Enjoy a beautiful summer night with live classical entertainment on the museum grounds. Nü Trio from Montreal will be performing at 8:00 pm. Bring a lawn chair and some drinks and enjoy! We suggest a donation of $15/person.
https://www.nutriomusic.com/
July 29, 2017 8:30 p.m.
Bring your lawn chairs and join us in celebrating Canadian Heritage with a classic Canadian film; Bon Cop Bad Cop (2006) (Action, Crime, Comedy). There will be a bonfire on the site…
Emmenez vos chaises de parterre et joignez vous à nous pour célébrer notre patrimoine avec un classique du cinéma canadien: Bon Cop Bad Cop (2006) (action, crime, comédie) Il y aura également un feu sur le site…
August 19, 2017  
The Museum is pleased to welcome back the popular antique and appraisal day.  In addition to your antique appraisals, this event will feature antique cars and tractors for the vehicle enthusiast in your family.  Join staff and volunteers for a guided tour of the buildings along with demonstrations and fun for the whole family!
September 10, 2017 11 am – 4 pm/Le 10 septembre, 2017 11 h à 16 h
Every year, thousands of visitors flock to this Festival at the Glengarry Pioneer Museum in the village of Dunvegan. This rural community comes together to help put on an amazing day of pioneer harvest demonstrations, a horse-drawn carriage parade, live music, pioneer craft demonstrators and a harvest tent filled with preserves, local produce, baking and heritage plants. There is something for all ages, from the children's games and petting zoo, to taking in a threshing demonstration and walk through the 1860s Star Inn and other historic buildings. There is something different every year!
September 23 & 24, 2017 – Saturday 10:00 – 5:00, Sunday 10:00 – 3:00
Experience 19th century military life…right up close and personal. The Glengarry Light Infantry and other Living History reenacting groups such as the 1812 Civilians and Native Allies are setting up camp at the Museum. Let your children don uniforms and take part in muster rolls. Learn how they lived, watch musket demos, and step back in time! Different activities will be scheduled for each day. Food and refreshments will be on site.
Battles – 3:00 pm Sat. & 2:00 pm Sun.